SSC Campus
Main Content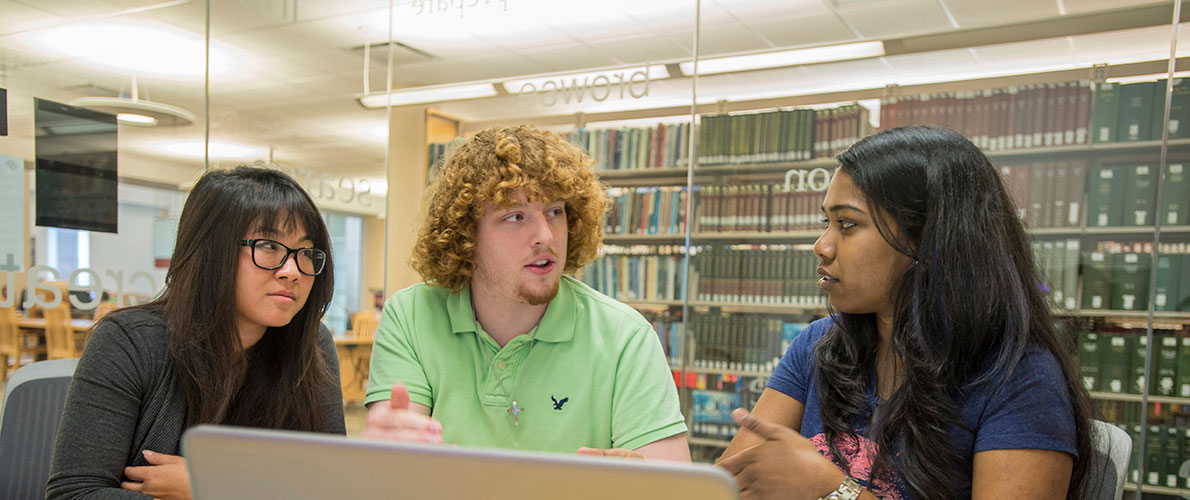 SSC Campus at SIU aims to increase retention and graduation rates by improving student achievement. Developed by the Education Advisory Board (EAB), the program combines technology and best practice research to help institutions assist students on their educational journeys.
How it works: SSC Campus is an online advising tool that helps advisors connect with students online, and uses predictive analytics to alert advisors if a student is veering off path for graduation in the desired major. The tool predicts a student's successful progress by making comparisons to the pace of students who have successfully graduated in the desired major over the past 10 years.
Advisors can use SSC Campus to schedule appointments with students, and vice versa. They can also connect with students via text, and even refer and track students to student service offices at SIU. In evaluating student needs, advisors see a comprehensive array of diagnostic information on a single screen and can look into each topic for more detailed information. They can print out student views of information. Advisors and coordinators also can create outreach lists, or "campaigns" based on criteria they choose.
Administrators can use the predictive analytics workbooks to identify trends regarding student progress and degree switching patterns in the major, college and institution.
SSC Campus LOGIN
If your position requires access to SSC Campus, you may complete training to gain access to SSC Campus once you have completed the SSC Campus eLearning. You can log in at sis.siu.edu to access the SSC Campus platform.
If you are an active student at SIU, you will have access to SSC Campus on your Salukinet account via the SSC Campus App.
Calendar Integration/Syncing
Instructions for Calendar Syncing with SSC Campus.
SSC Campus Manual
The SSC Campus User Manual has been distributed to academic advisors on the academic advisor listserv.  If you need an electronic copy, you may request one by sending an email to sscampus@siu.edu.  All users may access SSC Campus Help Center  to view Getting Started links, videos, and how to's.  The Help Center is located at the top right of the screen when logged into SSC Campus by clicking on the "?".
Additional Resources
SSC CAMPUS FAQs
1. Who uses SSC Campus?
SSC Campus is used by academic advisors at SIU to help track and monitor student academic progress and referrals. SSC Campus may also be used to current SIU students.  When activated, SSC Campus will also allow students to electronically schedule tutoring and academic advisement appointments.
2. How do I access the SSC platform?
If approved for access to SSC Campus, access to SSC Campus is available at sis.siu.edu.  Active SIU students may also access SSC Campus on their Salukinet account under the SSC Campus app.
3. What are "success marker" courses?
Success marker courses are selected by faculty and administration and a student's performance level in the success marker course can provide an early gauge of future performance in a given major to advisors. If a student does not perform well or does not complete a success marker course within the established credits threshold, a notification is triggered and the advisor can intervene.
4. How often is the system's information updated?
Information is updated daily. 
5. Who can I contact at SIU if I have more questions, or want more information?
Email SSC Campus at ssccampus@siu.edu.
For more information how to use SSC Campus, check out EAB's FAQ.